Mika and Steve had such a magical, romantic, no-frills wedding and I loved every second of it. We began the day getting ready in a suite at the amazing Nomad Hotel in Manhattan. This was extra special for me because I'd known about The Library (a stunning lounge + library inside of the hotel) long before I even moved to NYC. Never in my wildest dreams would I have thought that I'd get to shoot here one day! It did not disappoint!
A small and intimate ceremony (with lunchtime reception) was held at a charming little restaurant in West Village called One If By Land, Two If By Sea. I loved the extravagant cluster of chandeliers and vintage, large brick walls, and gold-trimmed paintings. Mika looked absolutely stunning in a dress from The Reformation, and the newlyweds had some beautiful moments in the small garden courtyard behind the restaurant.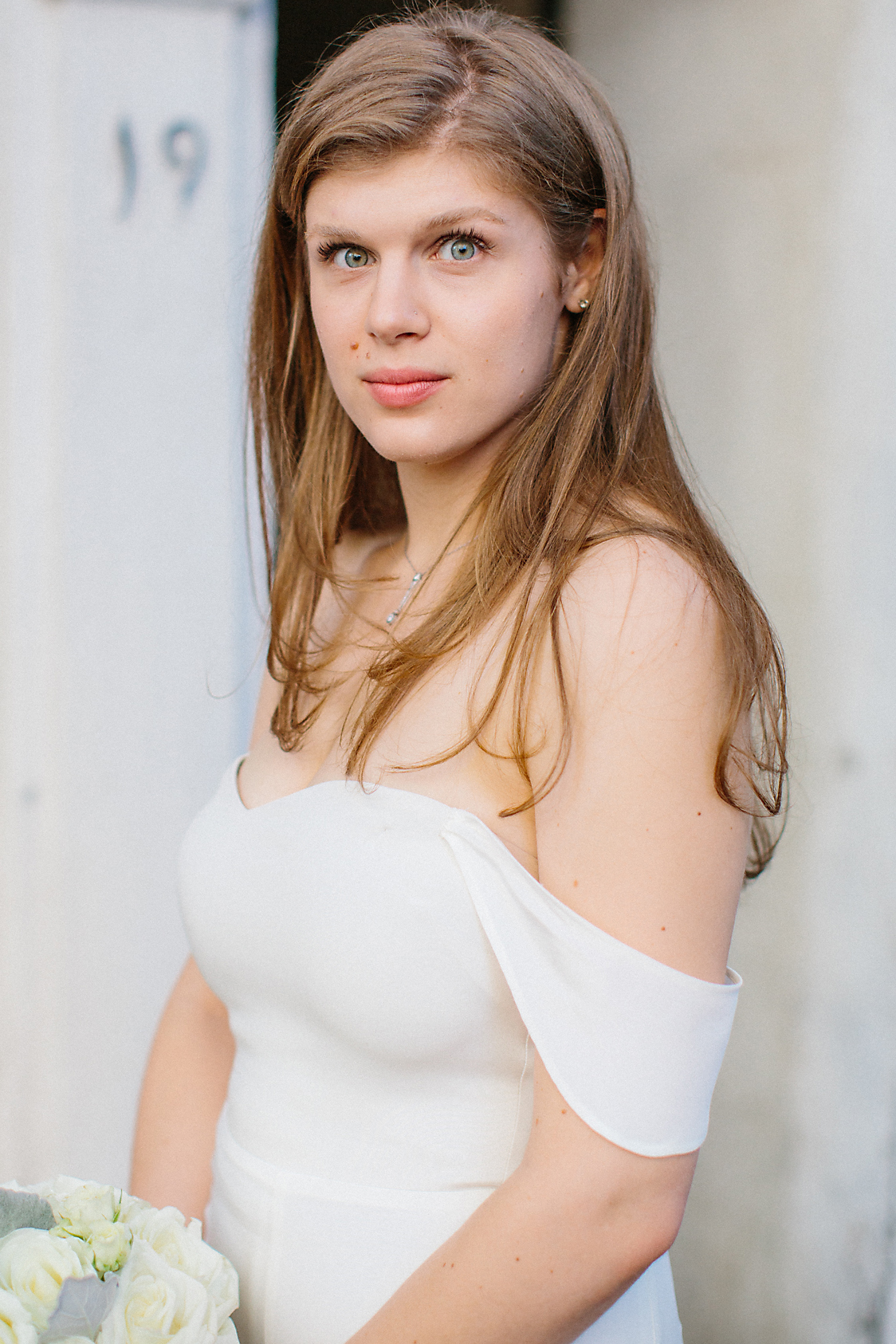 This beautiful lounge-like space upstairs in the restaurant that was perfect for cocktail hour.
The ceremony space was quickly transformed into the reception area for some fine dining.